Welcome to Saint George Church of Kingston, NY
Find Your Spiritual Home at Saint George Church

Welcome to St George Church of Kingston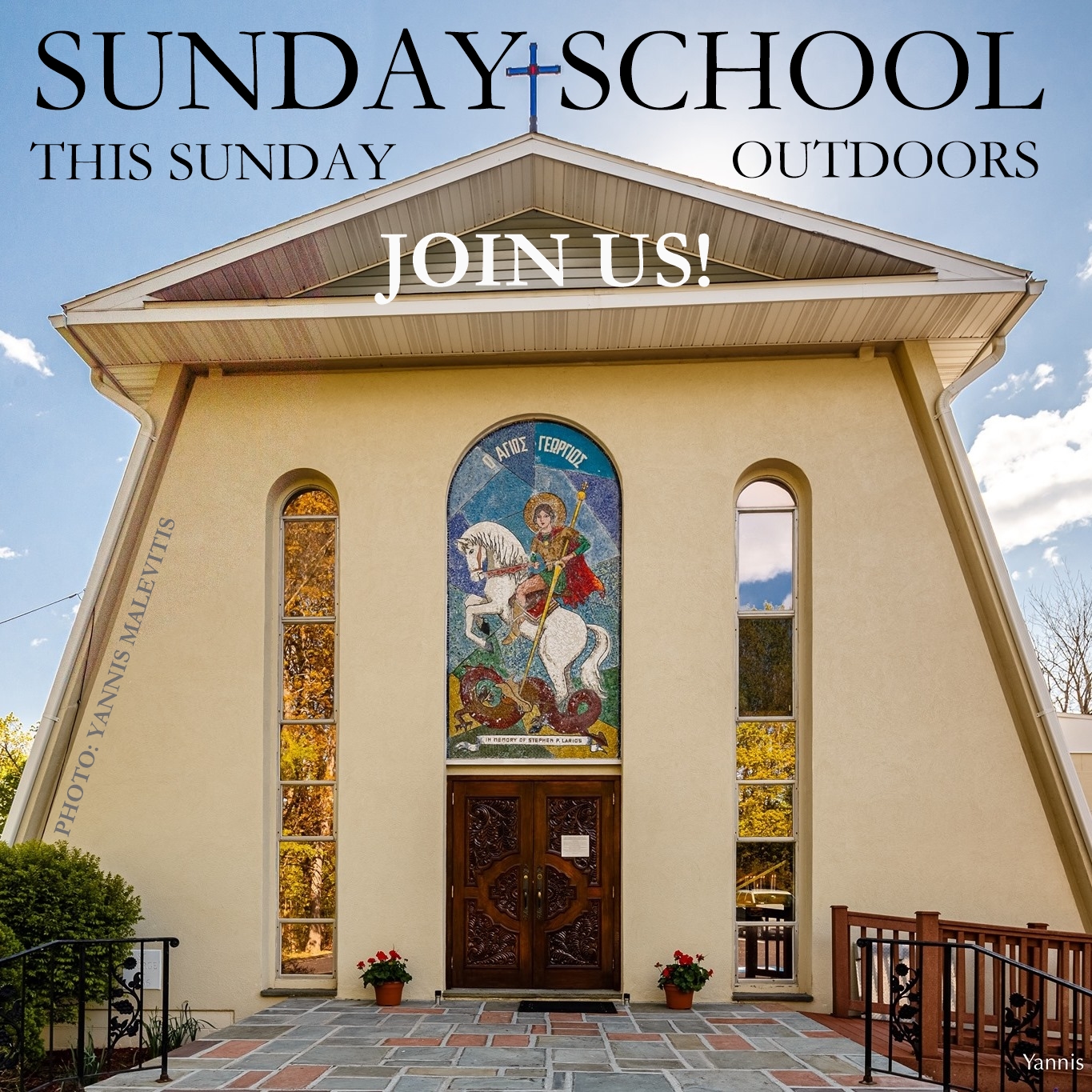 We will meet outdoors with a canopy/tent if needed.
We will practice social distancing and
students should wear masks as much as possible.
Alcohol spray or hand Sanitizer will be provided
Parents are welcome to help in supervising children.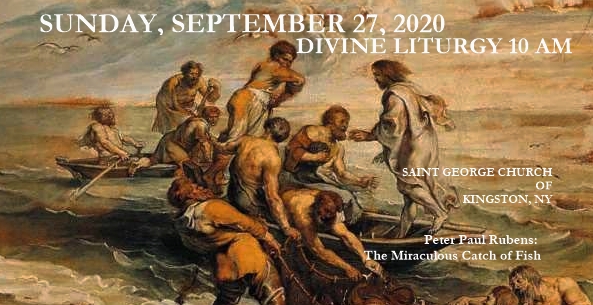 click on the image above to join the liturgy online
WE ARE NOW PERMITTED TO GATHER WITHIN GUIDELINES

It has been a blessing to see those that have attended. We have missed you all.
We have also corrected most of the problems with ONLINE STREAMING of our services. There were no interruptions these past three Sundays and all the microphones seem to be balanced for all the voices. If you don't come to church, please join us online at the link below in this bulletin.
We encourage you to stay safe and not take any risks. The virus has not dissipated, so we need to continue to be vigilant.
We have welcomed back Linda, our Choir Director. We also have other choir members joining her in the choir loft, along with Stavros. Each has a microphone and are maintaining social distancing guidelines. We look forward to being able to have our full choir back in the choir loft each Sunday when it is safe to do so. All are welcome to sing from their places in the church pews. Please maintain social distancing, do not share microphones and wear masks, as singing has been shown to spread the virus more than speaking or breathing.
So... is it safe to attend Divine Liturgy?
We will do our best to follow guidelines to minimize risk.
Please be aware that opening the church is allowed NOT because there is no further risk of contracting the Covid-19 virus. We are allowed to do so because it has been calculated by the State of New York that the health system can manage the expected increase in new cases resulting from this new permission.
Please join us only if your health permits. Elderly members, members with compromised immune systems, respiratory issues, fever or symptoms of the Covid-19 virus or persons exposed to someone with the Covid-19 virus,
should not attend.

Masks and social distancing are required (families sit together).
Please sanitize your hands upon entering the church.
Pews and floor will be marked for social distancing.
Please ask for candles and they will be handed to you.
Red candles will be taken to the front by a Parish Council member
Please do not congregate following liturgy, but proceed to your cars.
Only pre-determined individuals may be in the choir loft.
Antidoro will be provided in small wax paper bags - one per family unit.
Please place your offering directly in the slot on top of the candle stand.

No tray will be passed. Please place your offering in candle stand, or
you may give by text to 833-396-0633.
JOIN LITURGY ONLINE:
If you have a compromised immune system, have a symptoms of Covid-19 or have been exposed to a person with the Covid-19 virus, please stay home and join us online.
click on the image below to connect to the live stream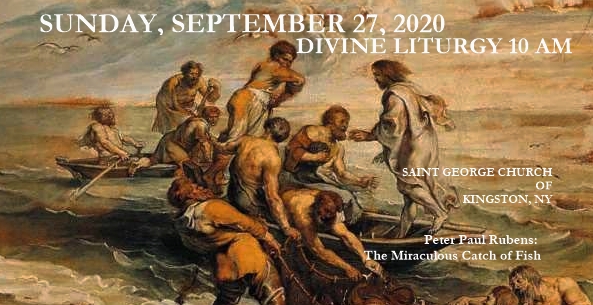 CLICK ON THE IMAGE BELOW TO SEE PHOTOS OF THE VISIT OF ARCHBISHOP ELPIDOPHOROS
Thank you for your continued support of our church during these uncertain times.
We have been touched by your generosity.
Click

HERE

to see your online giving options.
Give by text at 844-420-0333:
Just enter the dollar amount of your gift (without $). Your first text donation will take you to a sign-up page. After the initial set-up, you just enter the amount and send.
Please pray for our community, our Church and our country. Pray for those who are under the threat of the Coronavirus, those who are suffering and those who are recovering. Pray for the nurses, doctors and researchers, to keep them healthy.

We are here for members of our Saint George family that may need assistance. If you would like to assist or know of someone in need please email me at FrJimK@goarch.org. If you would like to support this initiative financially, please click HERE and donate to the philanthropy fund.
Click HERE to read what you can expect when you visit an Orthodox Church.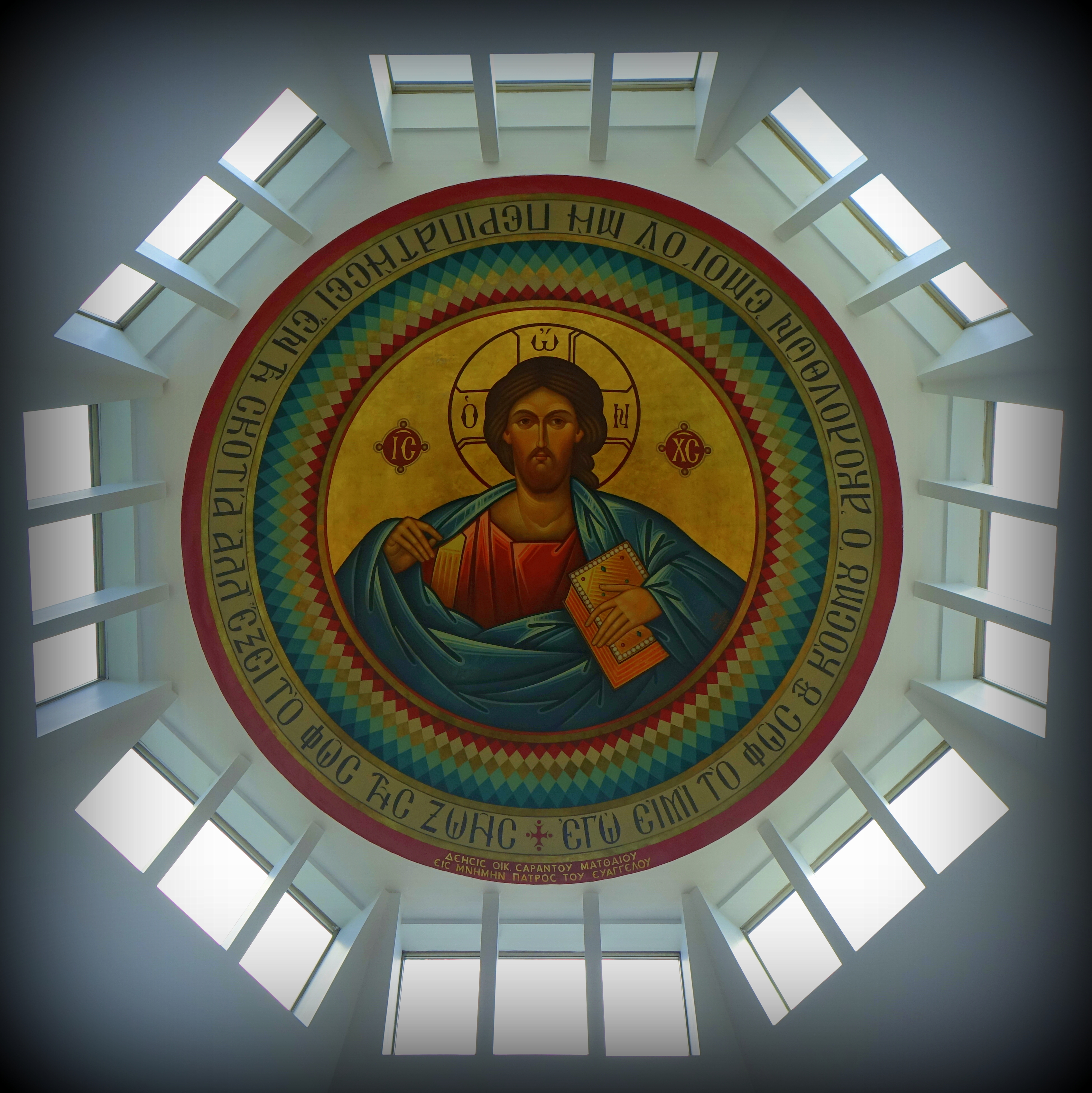 A HOUSE OF PEACE

"Every temple of the Lord is a house of divine presence and a house of prayer. Every temple is also a house of peace.
May the soul of all those who enter into this holy temple to take part in the Assembly of God, become itself a house of peace."
from Serve the Lord with Gladness by A Monk of the Eastern Church
---